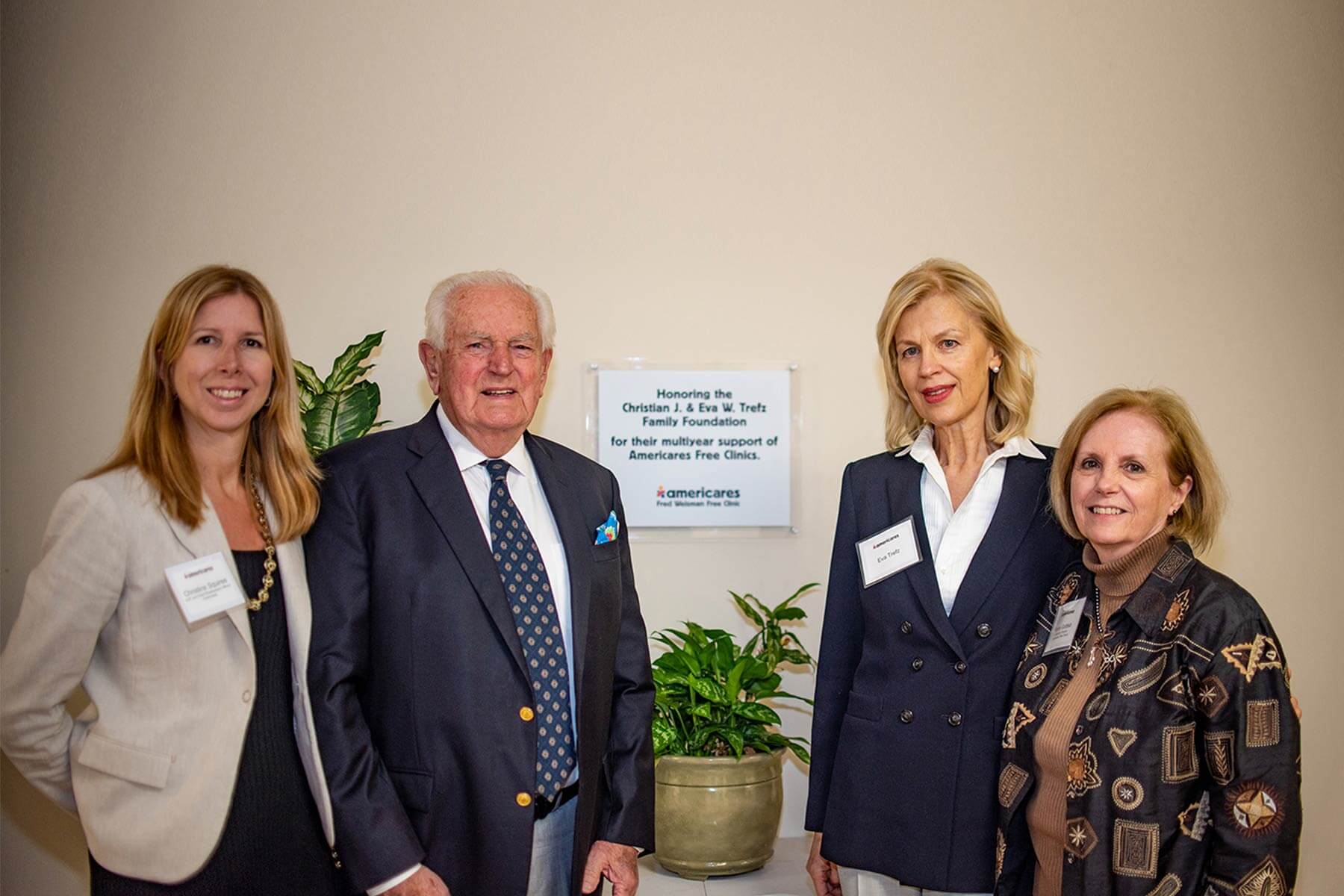 Stamford, Conn. – June 27, 2019 – Christian and Eva Trefz of Westport have donated $200,000 to Americares Free Clinics to support quality health care for low-income Fairfield county residents without health insurance.
The donation will support the Fred Weisman Americares Free Clinic at 115 Highland Avenue in Bridgeport, which serves 500 patients annually, and the Bob Macauley Americares Free Clinic at 98 South Main Street in Norwalk, which provides care to more than 700 patients every year. Patients receive comprehensive health services, including exams, medications, laboratory work, diagnostic services and flu vaccines at no cost.
"Chris and Eva are among our most dedicated supporters, helping to ensure our clinics have the resources to keep patients healthy," said Americares Free Clinics Executive Director Karen Gottlieb. "With their support, we are increasing access to care for Fairfield County's most vulnerable residents."
The free clinics are among the numerous charitable organizations the Trefz family supports throughout Fairfield County. Their family business, Bridgeport-based Trefz Corp., which owns and operates 49 McDonald's restaurants in New York and Connecticut, has played an active role in revitalization of downtown Bridgeport. In 2009, Christian and his late brother, Ernie, were honored with McDonald's Corp.'s highest honor—the Golden Arch Award, for their commitment to customer service and community involvement.
"We have been blessed to be part of a very successful business and have the opportunity to share our blessings with the local community," Christian Trefz said. "We support the Americares Free Clinics because we believe our uninsured neighbors deserve quality care."
Americares Free Clinics, the largest free clinic network in Connecticut, is celebrating 25 years of helping low-income, uninsured patients live healthier lives. The clinics, located in Bridgeport, Danbury, Norwalk and Stamford, provide care for nearly 3,000 patients each year.